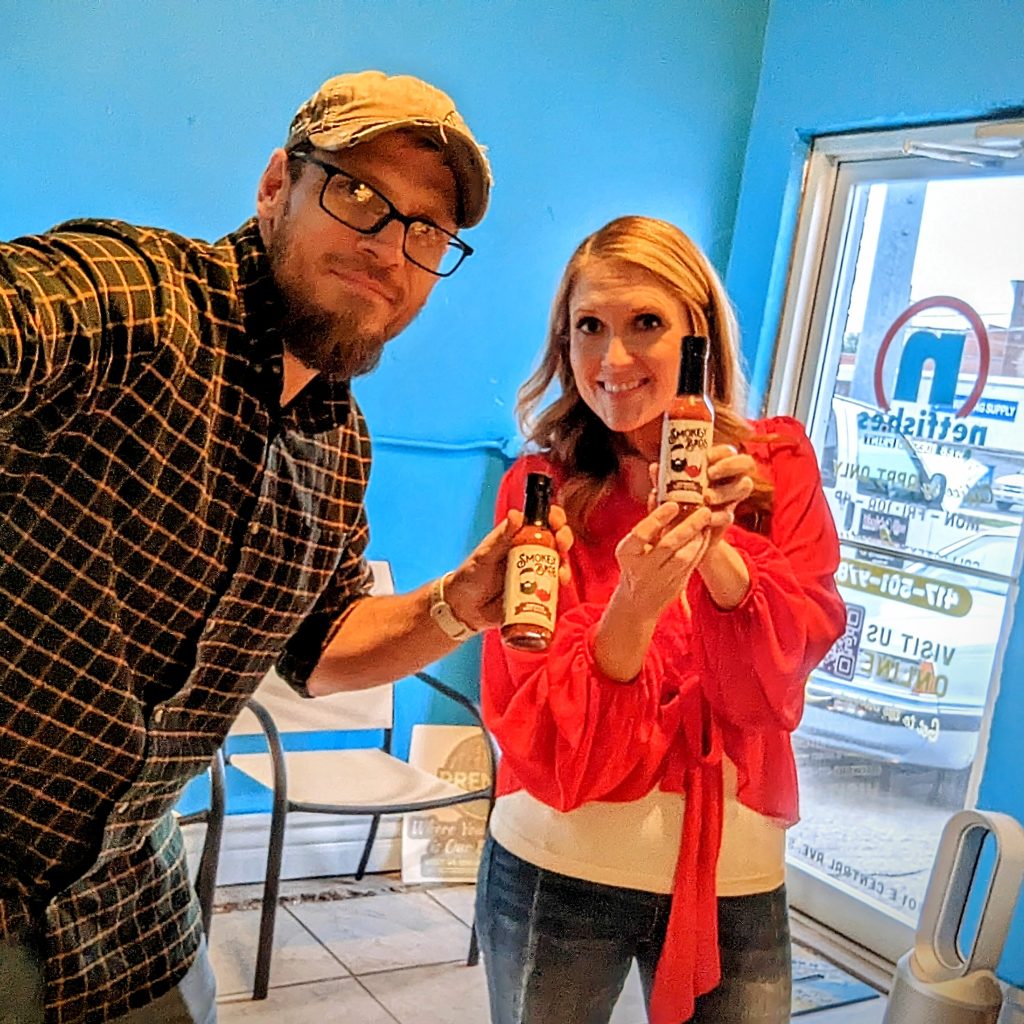 Say hello to our friend Bethany Foster. She and her husband, Billy, are the power couple behind some of the absolute best Midwest manufactured BBQ sauce, Smokey Bros Smoked Hot Sauce.
How do we know that? Because we fishes swim gleefully in the sauces of hot and are willing to put our entire hot sauce related reputation on the line because; why wouldn't you want nearly every bite of food you take to be saddled with a scissor kick of flavor to your taste buds? You are clearly a rational person.
Smokey Bros Smoked Hot Sauce ships from our neighboring city of Pittsburg, KS, just a 30- 40 minute drive from our growing metropolitan area in southwest Missouri. Bethany saw trevor's order come through and kindly offered to deliver with a refund for shipping. We immediately doubled the order and gifted that half to friends.
Support local and order yourself a bottle of this delicious sauce today, it really is great!
If you are interested in picking up a bottle of your very own delicious Smokey Bros Smoked Hot Sauce order some by visitin their website here -> https://smokey-bros.com