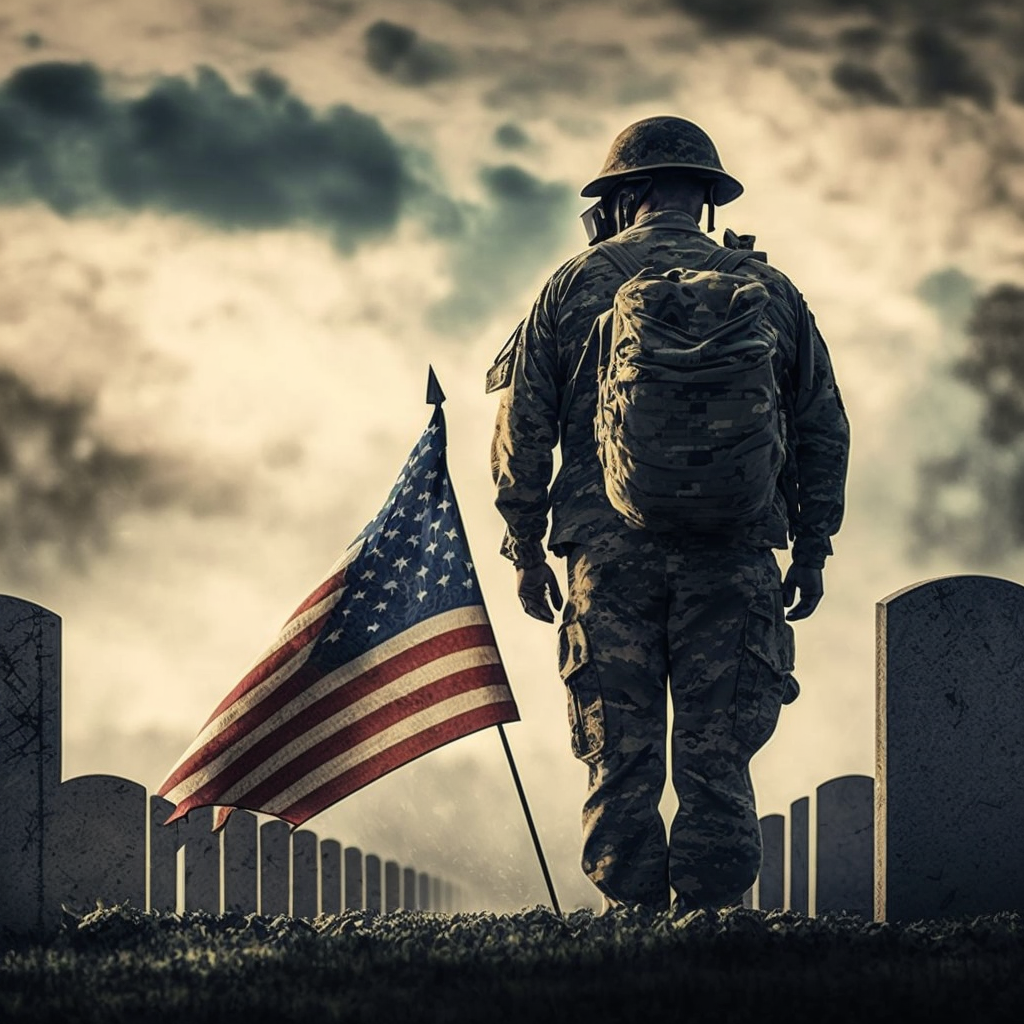 On this day, we pause to reflect on the sacrifices of those who have given their lives in defense of our freedom and way of life. Their sacrifices remind us that the freedom we enjoy is not free, and that we must never take it for granted.
Thank you to all who serve.
Image generated using Midjourney artificial intelligence.