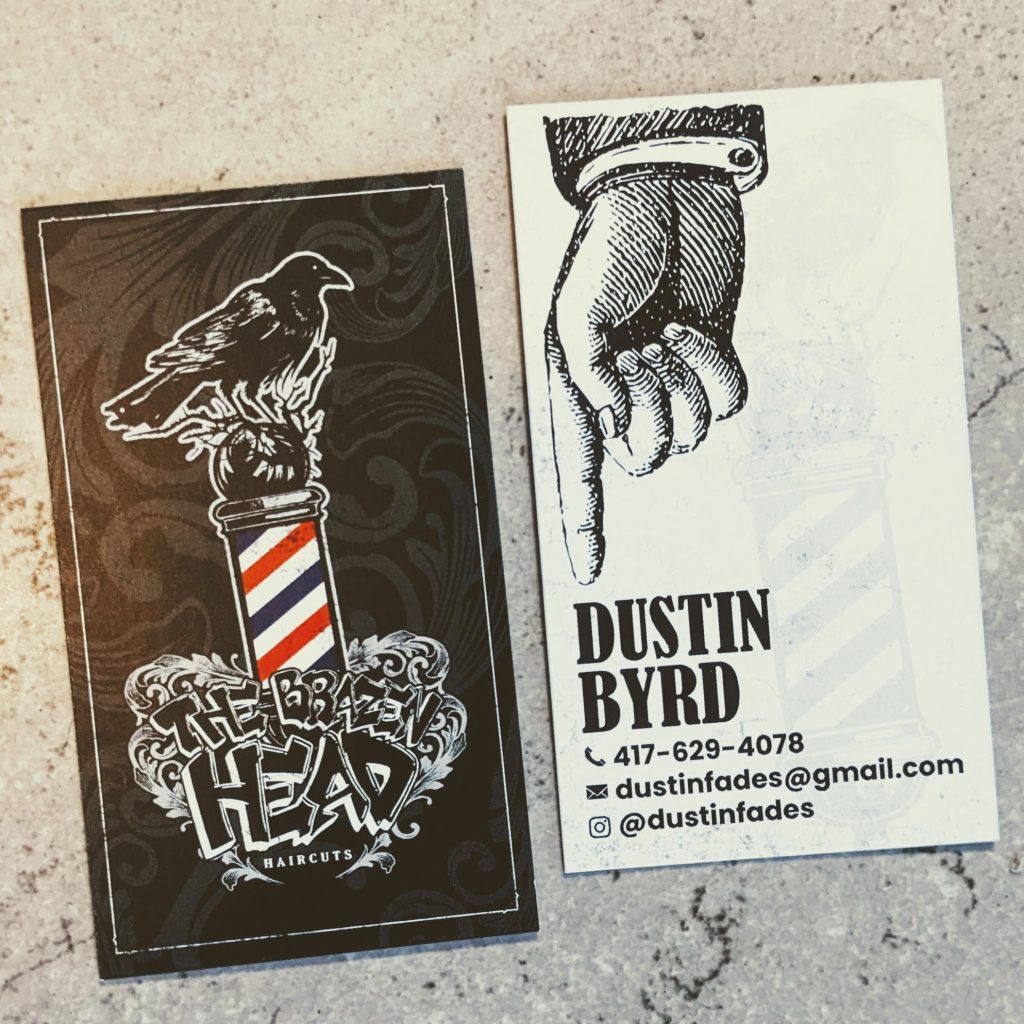 These business card for our new friends at The Brazen Head are truly one-of-a-kind, featuring a captivating black and white design complemented by a vibrant pop of color and a nostalgic vintage touch.
This remarkable combination sets this card apart, making it both unique and captivating to the eye.
ABOUT OUR FRIENDS The Brazen Head offers haircuts and other barber style services.
Visit them online to learn more-> http://instagram.com/dustinfades
ABOUT THIS PROJECT This is a sample of our 1,000 full color front & back business cards on 16pt cardstock with a matte front and back designed and printed by netfishes in historic Carthage, MO.
Get this limited time offer here -> https://netfish.es/50for1000