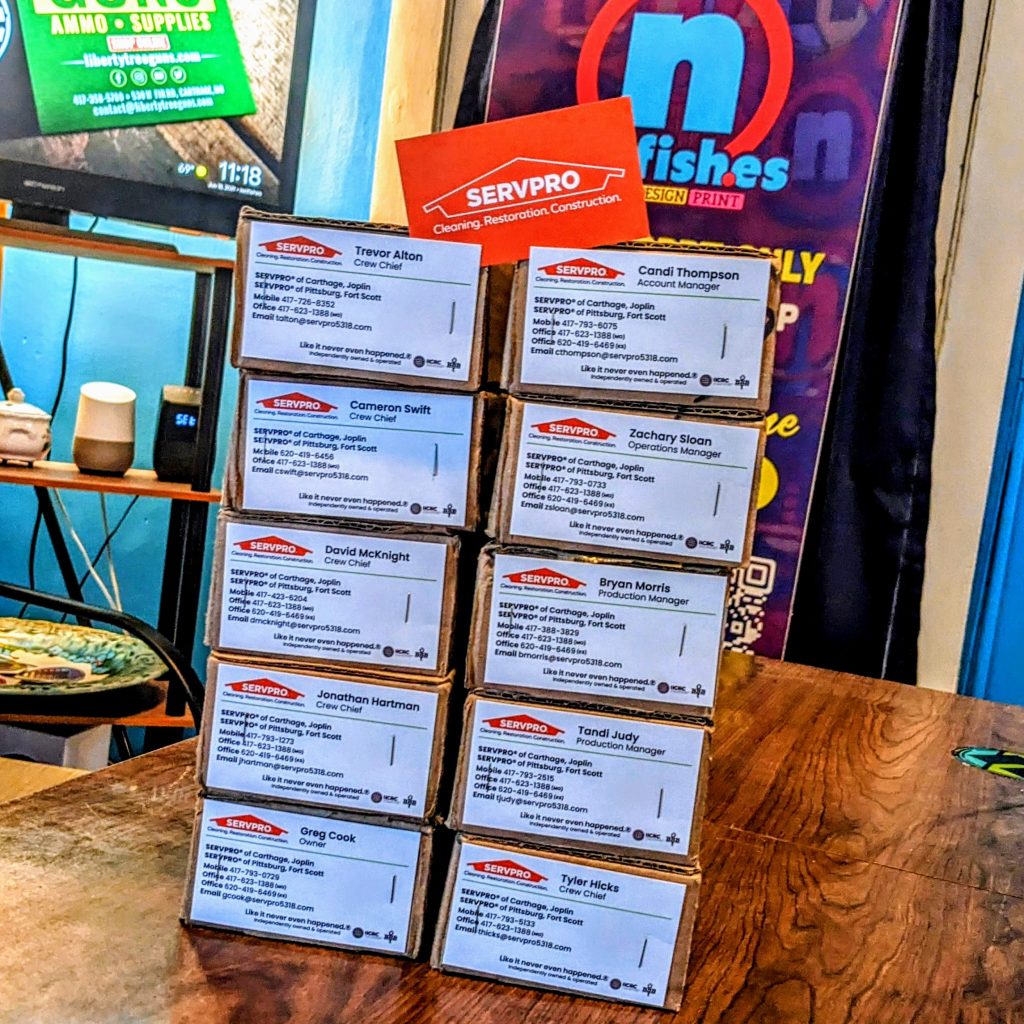 Welcome our friends SERVPRO to the #50for1000 club in a major way with their massive bulk order of business cards as this was just a sample of the whole enchilada ( anyone else think enchiladas are starting to sound good? ). We are truly grateful for their business.
ABOUT OUR FRIENDS Serving Carthage, Joplin, Pittsburg and Fort Scott, SERVPRO offers cleaning, restoration and construction.
Visit their website to learn more –https://www.servpro.com/locations/mo/servpro-of-carthage-joplin?utm_medium=yext&utm_source=gmb&y_source=1_MTYxOTUxNjMtNzE1LWxvY2F0aW9uLndlYnNpdGU%3D
ABOUT THIS PROJECT This is a sample of our 1,000 full color front & back business cards on 16pt cardstock. These cards feature a selective coating gloss print over matte front with a full color back. These cards were designed and printed by netfishes in historic Carthage, MO.
Get this limited time offer here -> https://netfish.es/50for1000