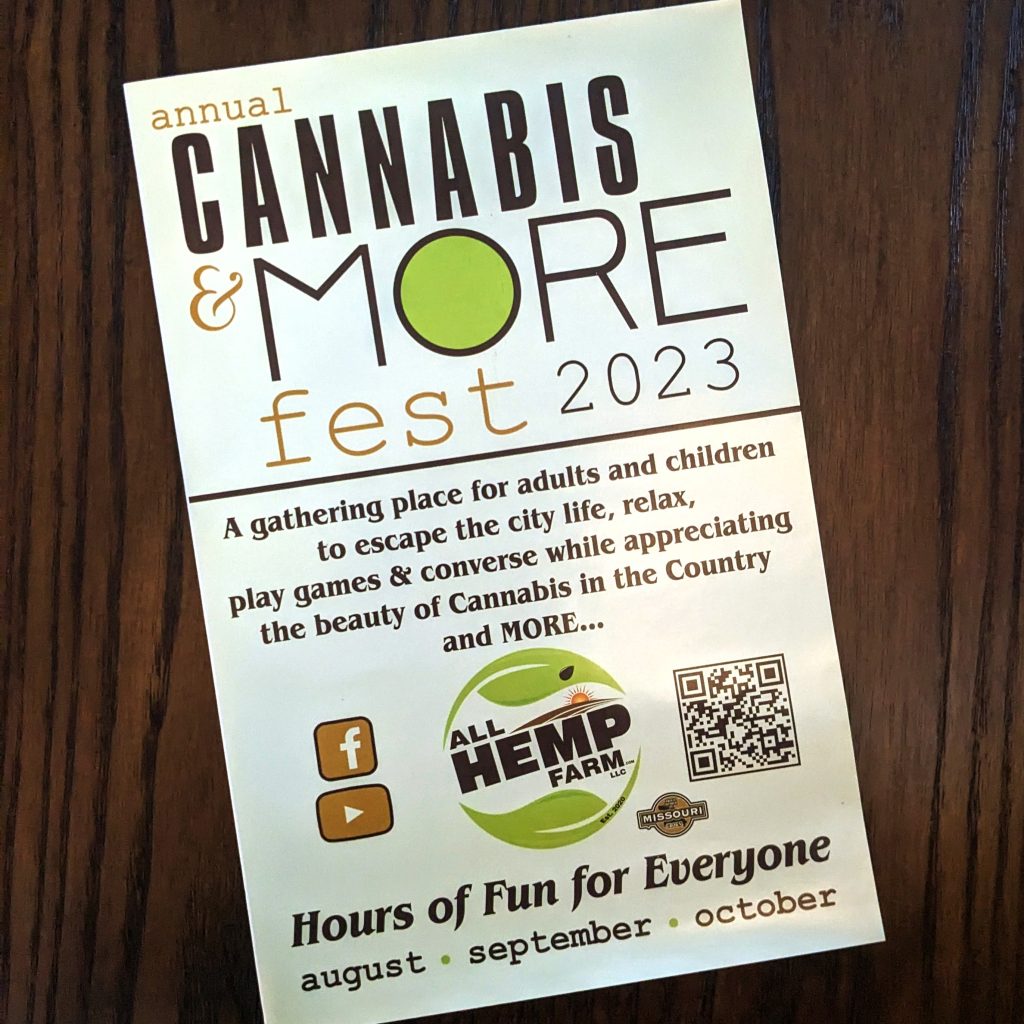 Southwest Missouri area friends, be on the look out for the upcoming 2023 Annual Cannabis & More Fest by our friends at All Hemp Farm. We had the pleasure of printing these bifolded brochures for our new friends and look forward to their upcoming event.
ABOUT OUR FRIENDS: All Hemp Farm LLC located in Oronogo, MO offers cannabis services and more.
Visit their website –>https://allhempfarm.com/phone/eventsfestival.html
ABOUT THIS PROJECT: This is a full color 8.5″ x 11″ bifold brochure printed by netfishes on 80 pt gloss book.
All of our design packages are currently 20% – 30% OFF for a limited time only! Learn more about our packages here -> https://shop.netfish.es/product-category/design-services