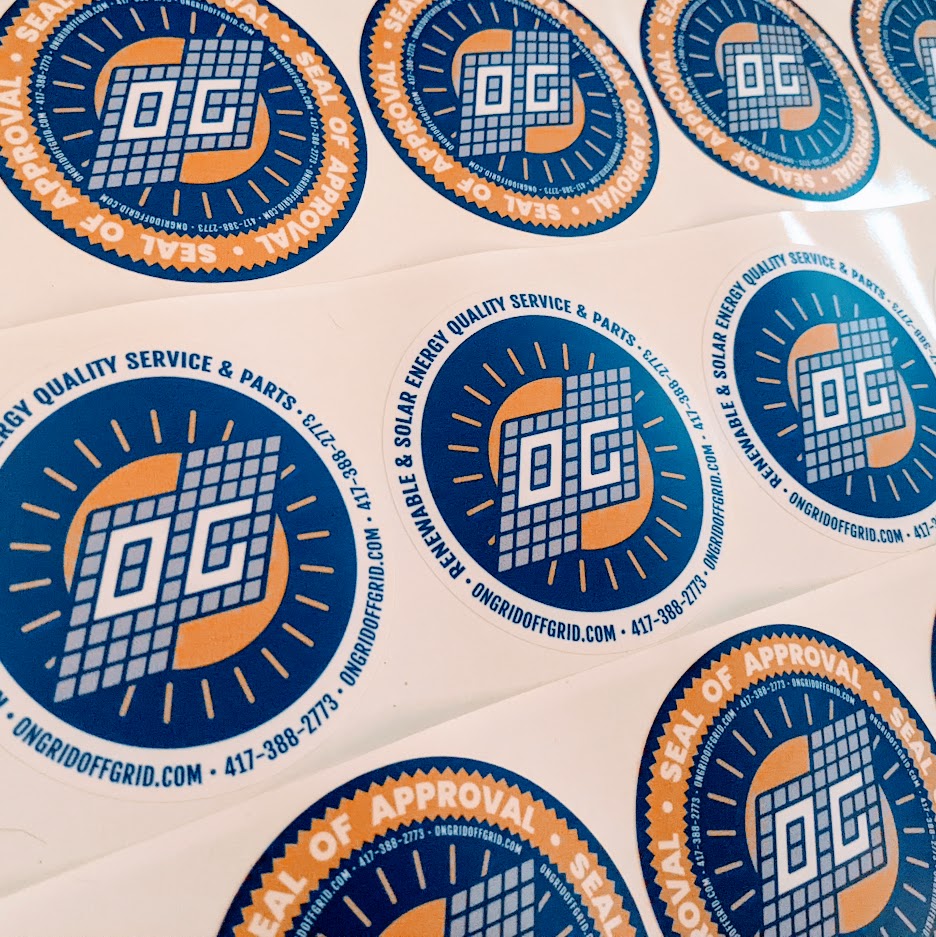 Laminated and UV safe vinyl decals are just one of the many ways you can leave a little piece of your brand with friends and customers that want to support your ventures. These 4 inch decals for our friends at On Grid Off Grid Solar will be used as a "Seal of Approval", emphasizing the quality from our friends in business.
ABOUT OUR FRIENDS: On Grid Off Grid has the tools and the knowledge to design, install, and service residential & commercial renewable or solar energy systems all across the nation.
Visit their website for a quality solar experience –>https://ongridoffgrid.com
ABOUT THIS PROJECT: These 4 Inch stickers were designed and printed by netfishes.