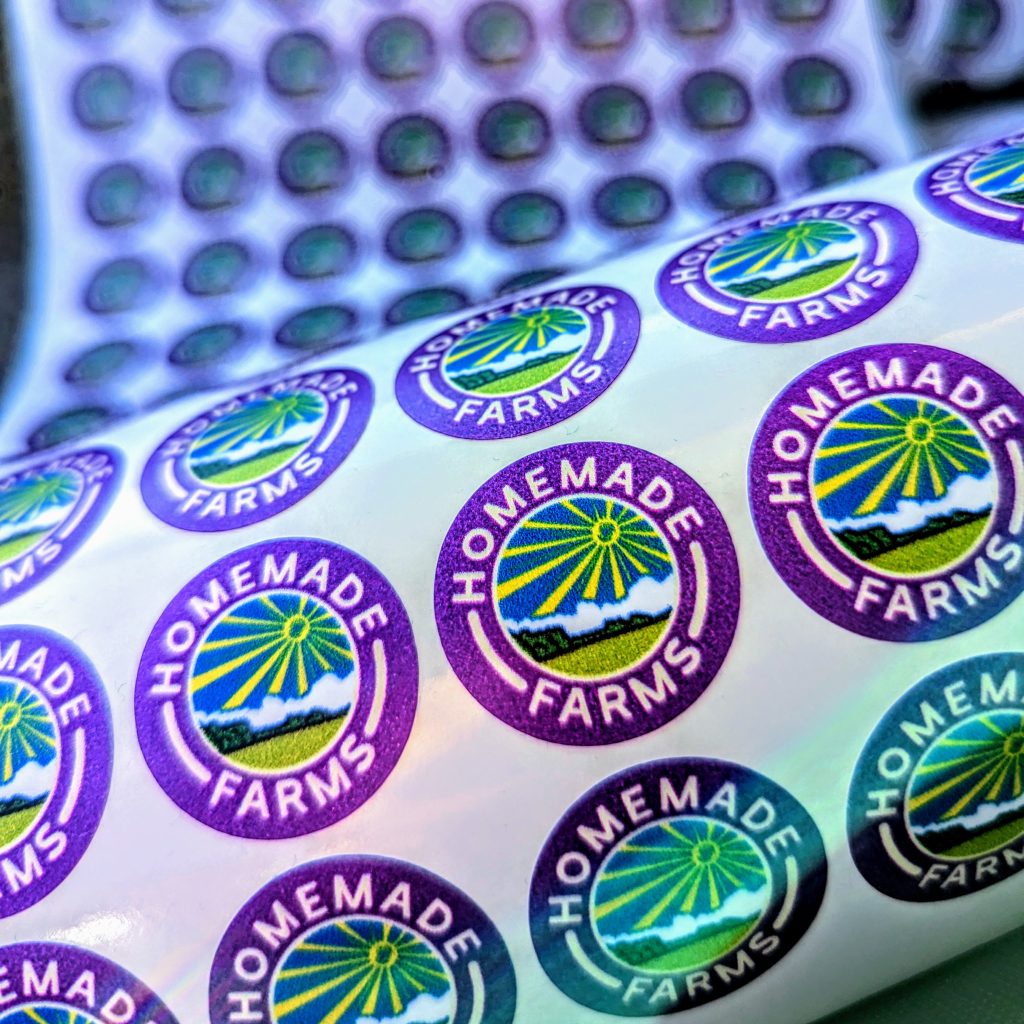 From an order of 300 sheeted 1″ full color vinyl cannister lid product labels to kick start package branding for our friends at Homemade Farms.
ABOUT OUR FRIENDS: Located in Joplin, MO, Homemade Farms specializes in growing premium organic cannabis grown in living soil.
ABOUT THIS PROJECT: All graphics designed and printed by netfishes.