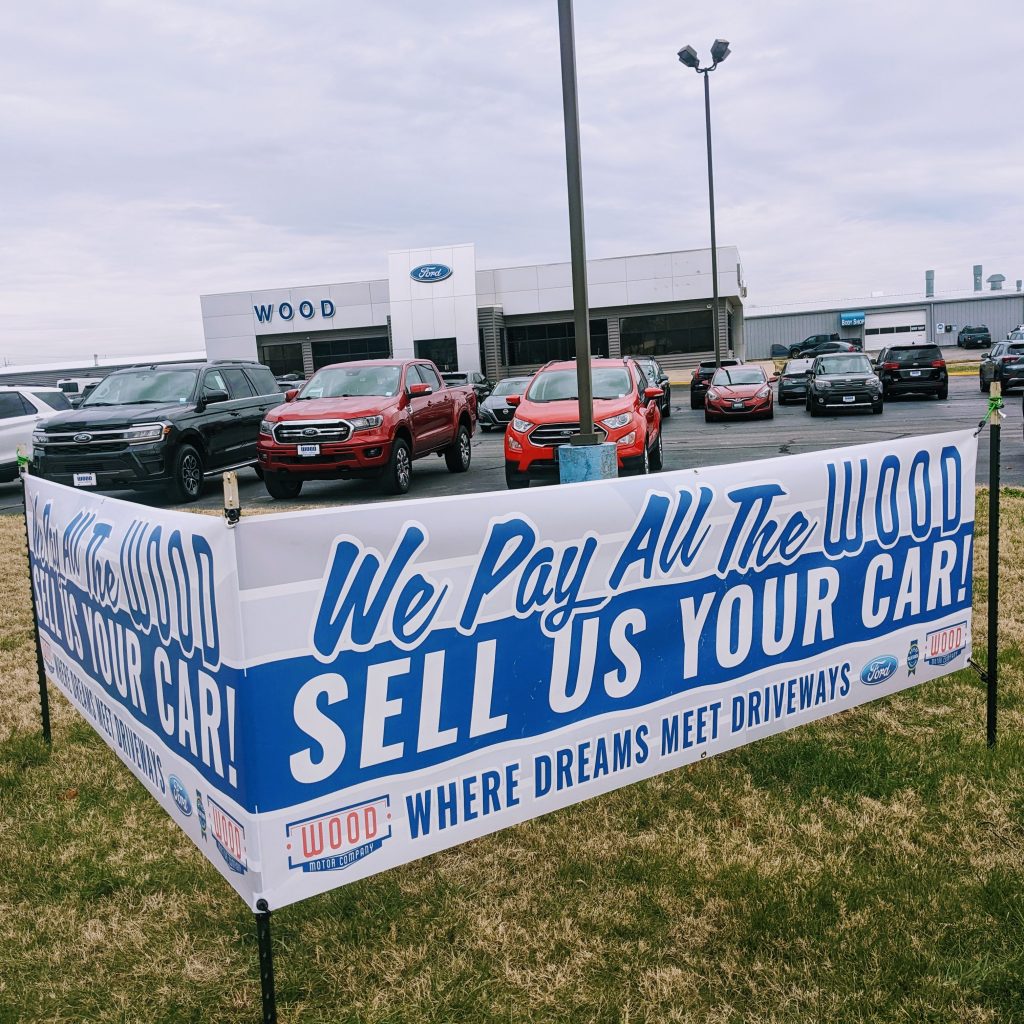 Get heard loud and clear with a cost effective way to get attention. Our friends at Wood Motor outfitted both lots with these full-color 3ft X 10ft banners printed, designed, and installed by us.
ABOUT OUR FRIENDS: Wood Motor serves new ( Ford, Chrysler, Jeep, Dodge, & Ram ) & used vehicles to the residents of the four-state area. You can find this branch in #carthagemo
Visit their website to learn more ->https://www.woodfordcarthage.com
ABOUT THIS PROJECT: Fully designed, printed banners installed in multiple locations. This location is bungeed to 3 T Posts.
.