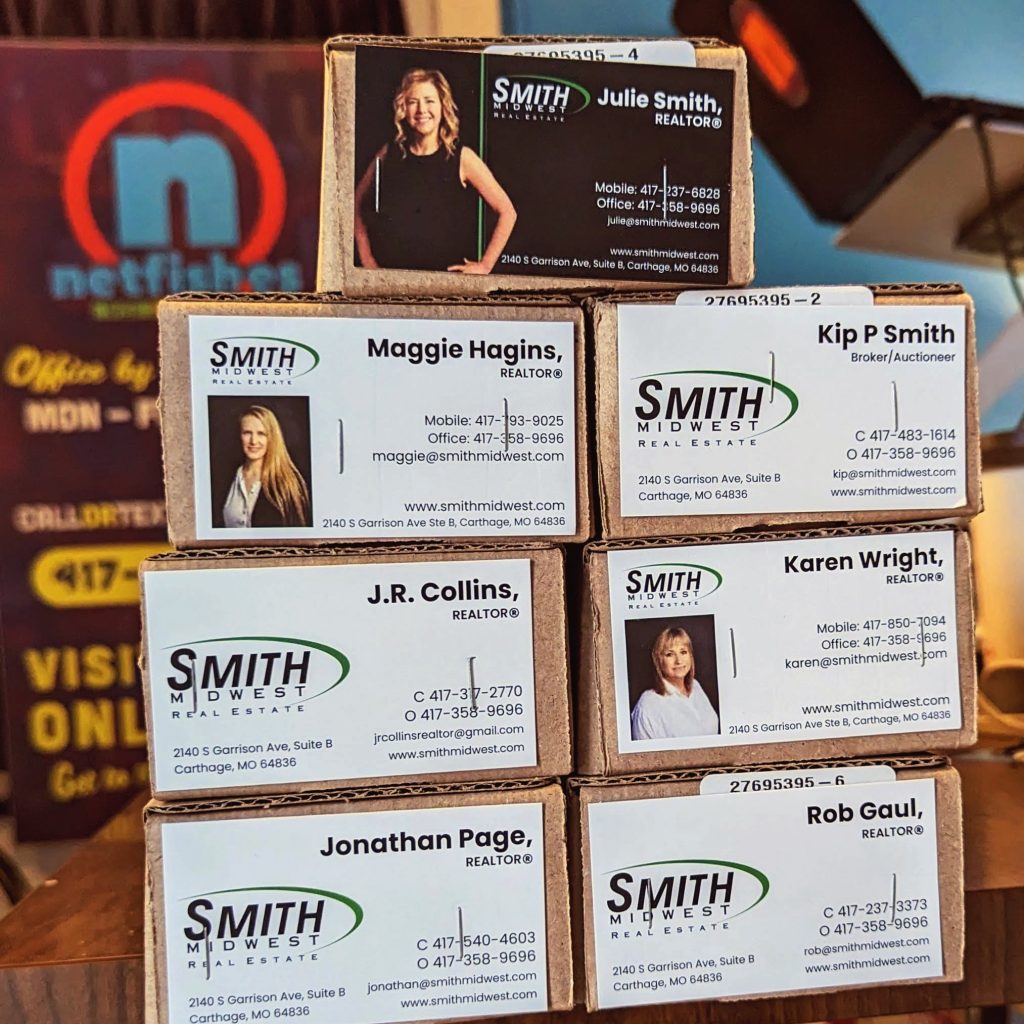 Need bulk order business cards for your company like our friends at Smith Midwest Real Estate? Look no further we have the ability to print cards for companies of all sizes.
ABOUT OUR FRIENDS Smith Midwest Real Estate is a real estate brokerage company located in Carthage, MO assisting buyers and sellers with all their real estate needs.
Visit their website to learn more -> https://smithmidwest.com/
ABOUT THIS PROJECT This is a sample of our 1,000 full color front & back business cards on 16pt cardstock with a matte front and back printed by netfishes in historic Carthage, MO.
Get this limited time offer here -> https://netfish.es/50for1000