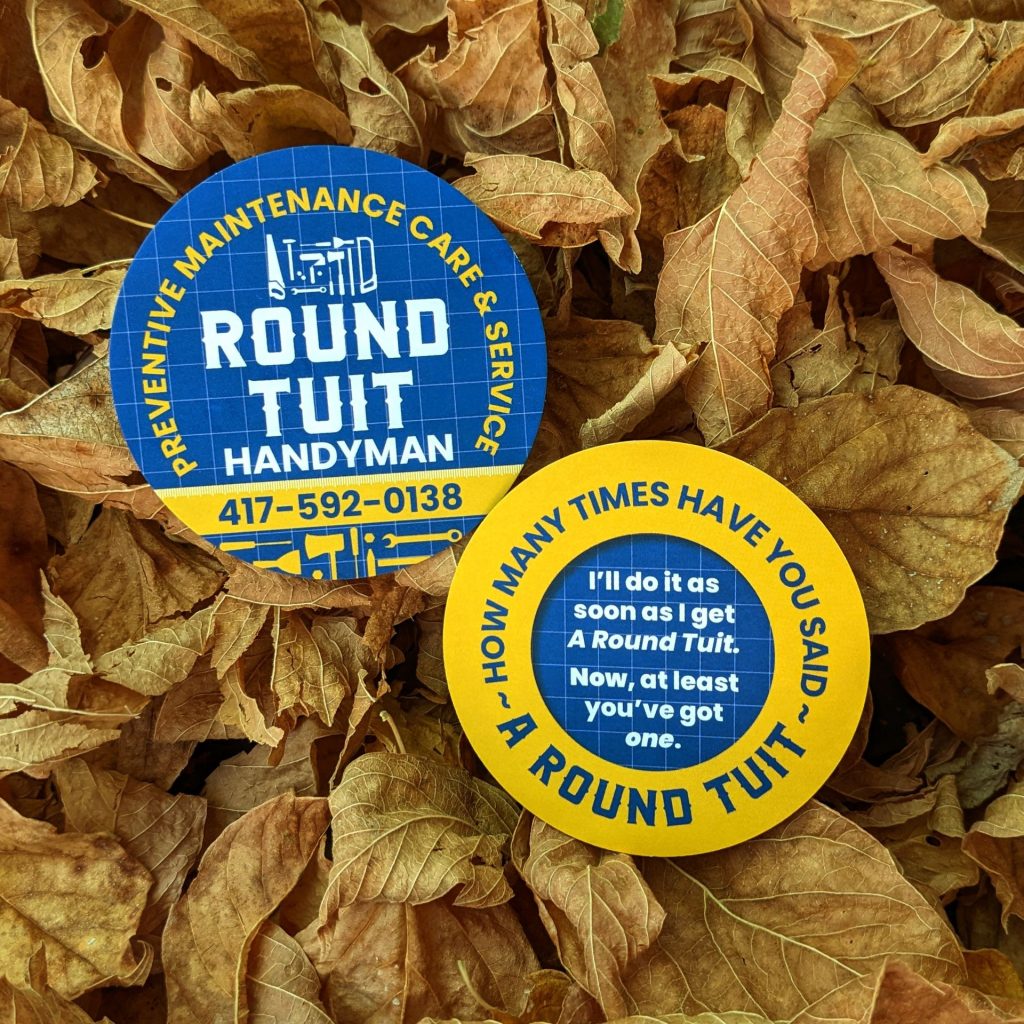 A fun project with our friends at Round Tuit Preventive Maintenance & Care Services. Thank you for your business.
ABOUT OUR FRIEND Round Tuit offers quality handyman services to the #joplin and surrounding areas.
ABOUT THIS PROJECT This is a 2.5 inch business card on 16pt Matte Cardstock designed and printed by netfishes.
#carthagemo #joplinmo #webbcitymo #carljunction #pittsburgks #miamiok #417local #smallbusiness #smallbusinessowner #entrepreneurs #design #logo #logodesign #branding #businescards #prints