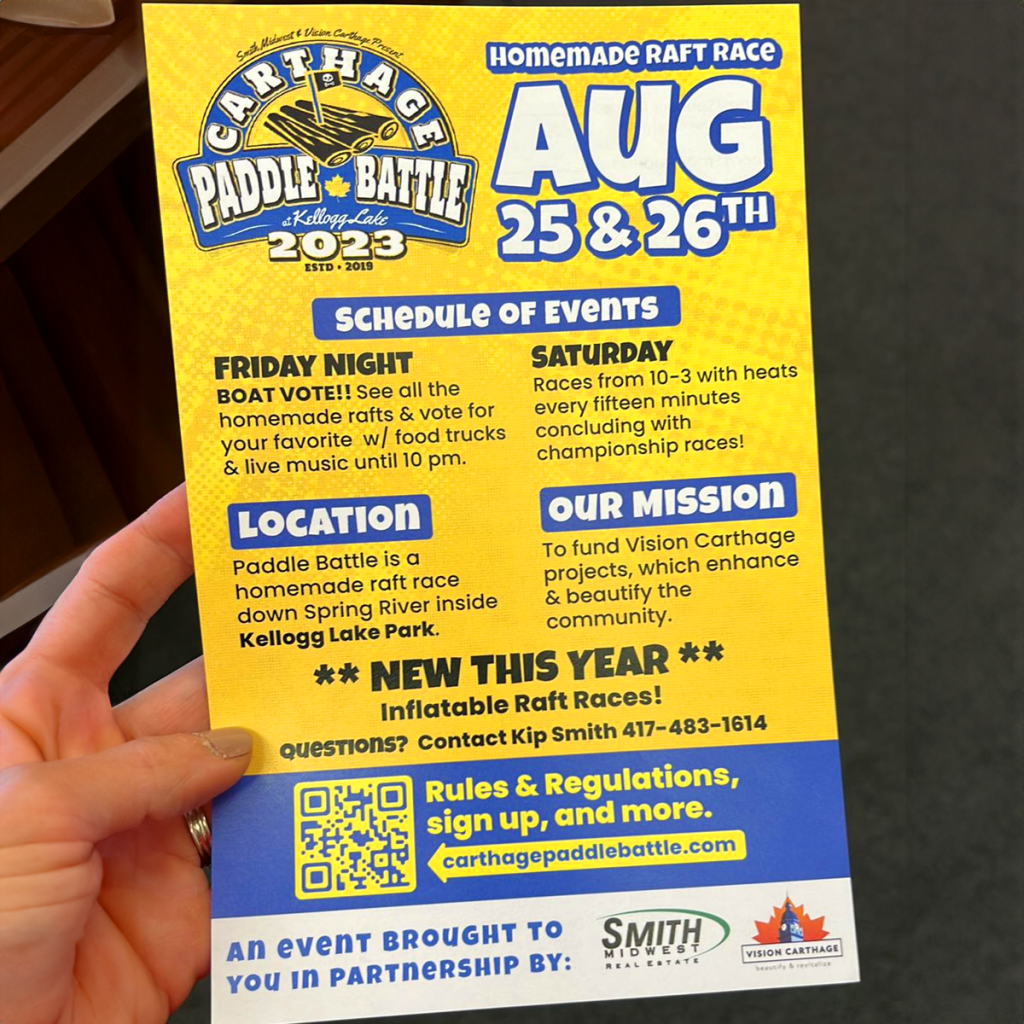 For our local & regional friends, prepare for battle!! Our little slice of Southwest Missouri is preparing for battle with this years annual Carthage Paddle Battle at Kellogg Lake brought to you in partnership by Smith Midwest & Vision Carthage.
This event serves to provide fantastic family friendly competition and entertainment with the overall mission to fund Vision Carthage projects, which enhance & beautify the community.
Thanks and credit to our friend Leanna of Kingdom Creative Designs for the photograph. Visit their website to learn more about their amazing services here -> https://kingdomcreativedesigns.com/
Visit their site to learn more or sign up -> https://carthagepaddlebattle.com
ABOUT THIS PROJECT: Logo & branding and flyer design by netfishes.
All of our design packages are currently 20% – 30% OFF for a limited time only! Learn more about our design packages here -> https://shop.netfish.es/product-category/design-services