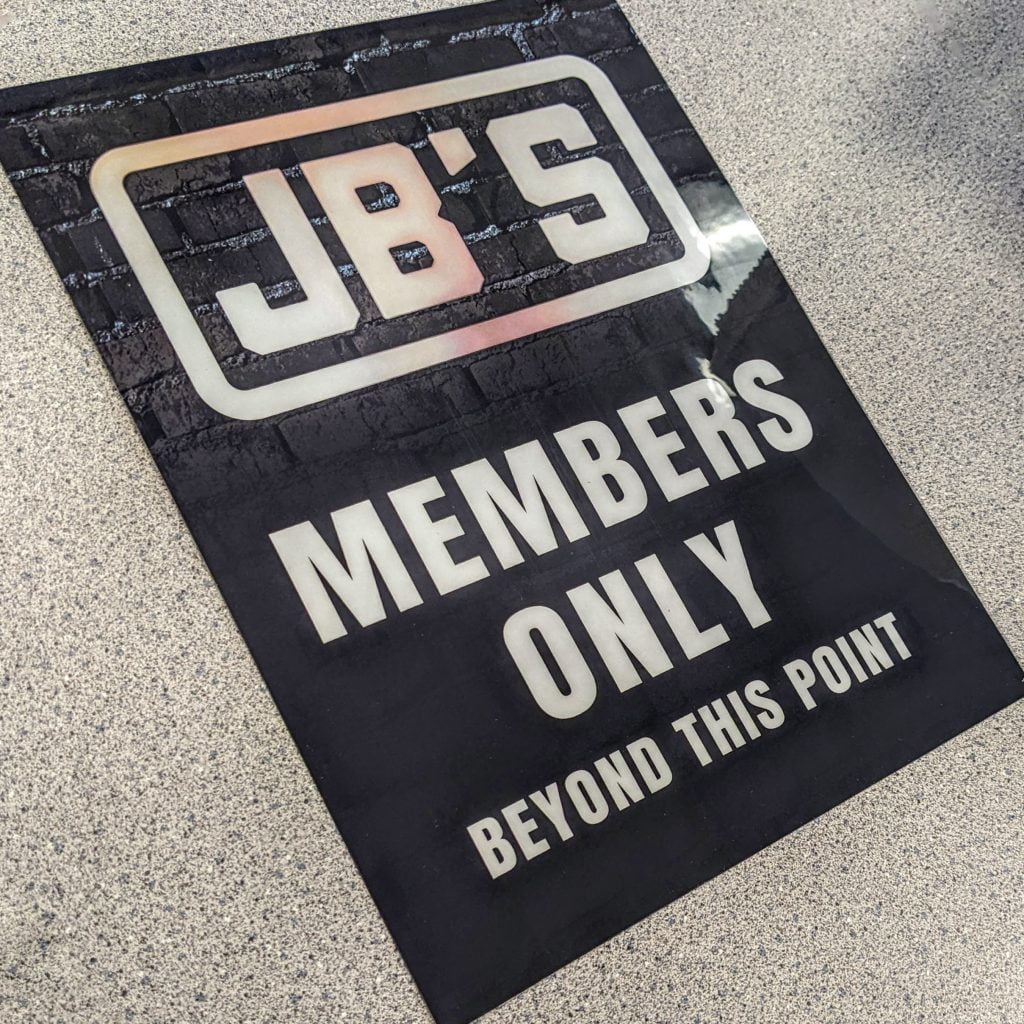 You better stop right there…when you see this sign!!
ABOUT THIS PROJECT
These 'Please Wait to be Seated' style sign inserts were custom designed by netfishes. The print is a full color, full bleed 8.5×11 on 80# white cover stock and 10 mil laminate one standard and printed by our friends at Eagle Eye Printing in Joplin, MO. We are grateful to them for teaming up with us on this project.
Get to know our friends –> eagleeyeprinting.com
ABOUT OUR FRIEND
JBs Downtown is located in Joplin, MO and is the only place you can get delicious pizza, party, spend time with friends, listen to great live music, or dance that doesn't make you feel like you have to have an alcoholic drink in hand.
Learn more about the atmosphere at JBs Downtown –> jbsdowntownjoplin.com
Order Pizza from JBs Downtown –>pizzafromjbs.com
#friendsofnetfishes #smallbusiness #shoplocal #entrepreneurs #carthagemo #joplinmo #417local #webbcitymo #carljunction #pittsburgks #miamiok #design #print