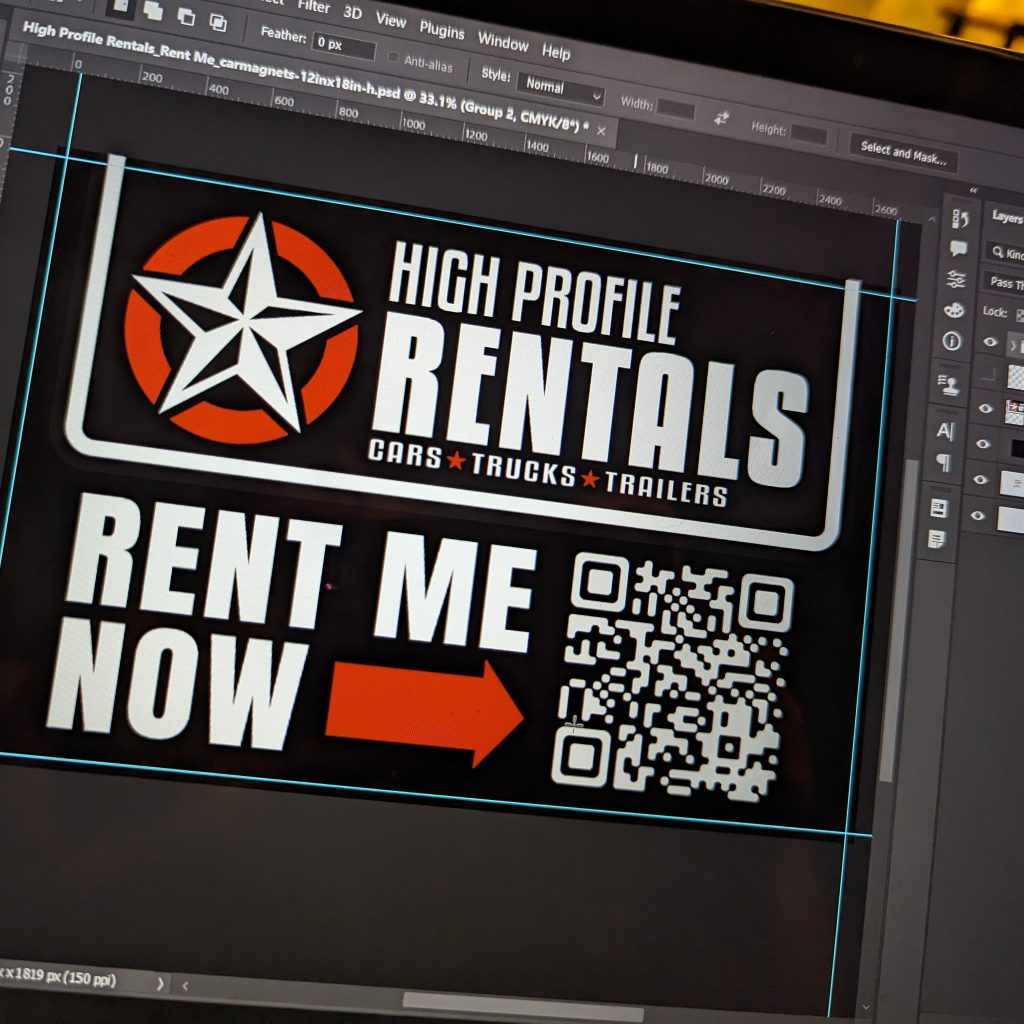 With these vehicle magnet designs, our friends at High Profile will be able to continue to rent vehicles outside of their normal business hours. Never underestimate what a vehicle magnet can do for your business. Thanks again to our friends for your continued support.
ABOUT OUR FRIENDS High Profile Powersports is a family owned licensed Missouri dealer specializing in trucks and motorcycles. Check out their inventory at www.hppowersports.com .
ABOUT THIS PROJECT Fully customized 12″x 18″ car magnet designed for print.
#carthagemo #joplinmo #webbcitymo #carljunctionmo #pittsburgks #miamiok #417local #supportlocal #shoplocal