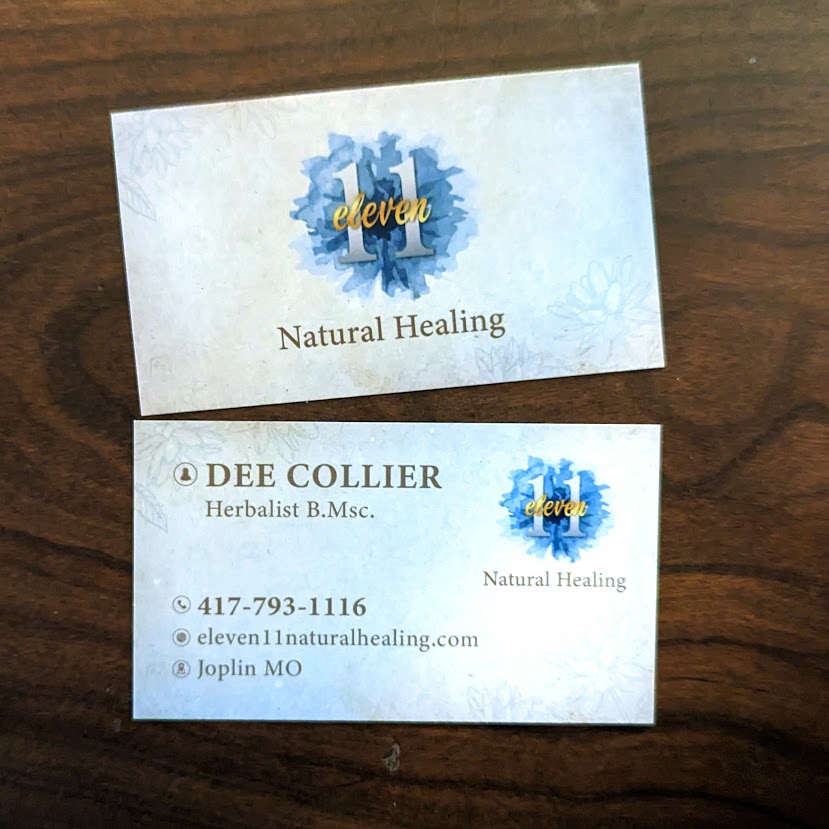 Our friends at Eleven 11 Natural Healing offers a wide variety of services including natural health consulting, flower essences consulting, herbal remedies, lifestyle coaching and YOU coaching to the Joplin, MO and surrounding communities.
We appreciate your continued support and the opportunity to be a part of your entrepreneurial journey.
Visit their website to learn more ->http://eleven11naturalhealing.com
ABOUT THIS PROJECT: This is a sample of our 1,000 full color front & back business cards on 16pt cardstock with a gloss finish printed by netfishes in historic Carthage, MO.
Get this limited time offer here -> https://netfish.es/50for1000