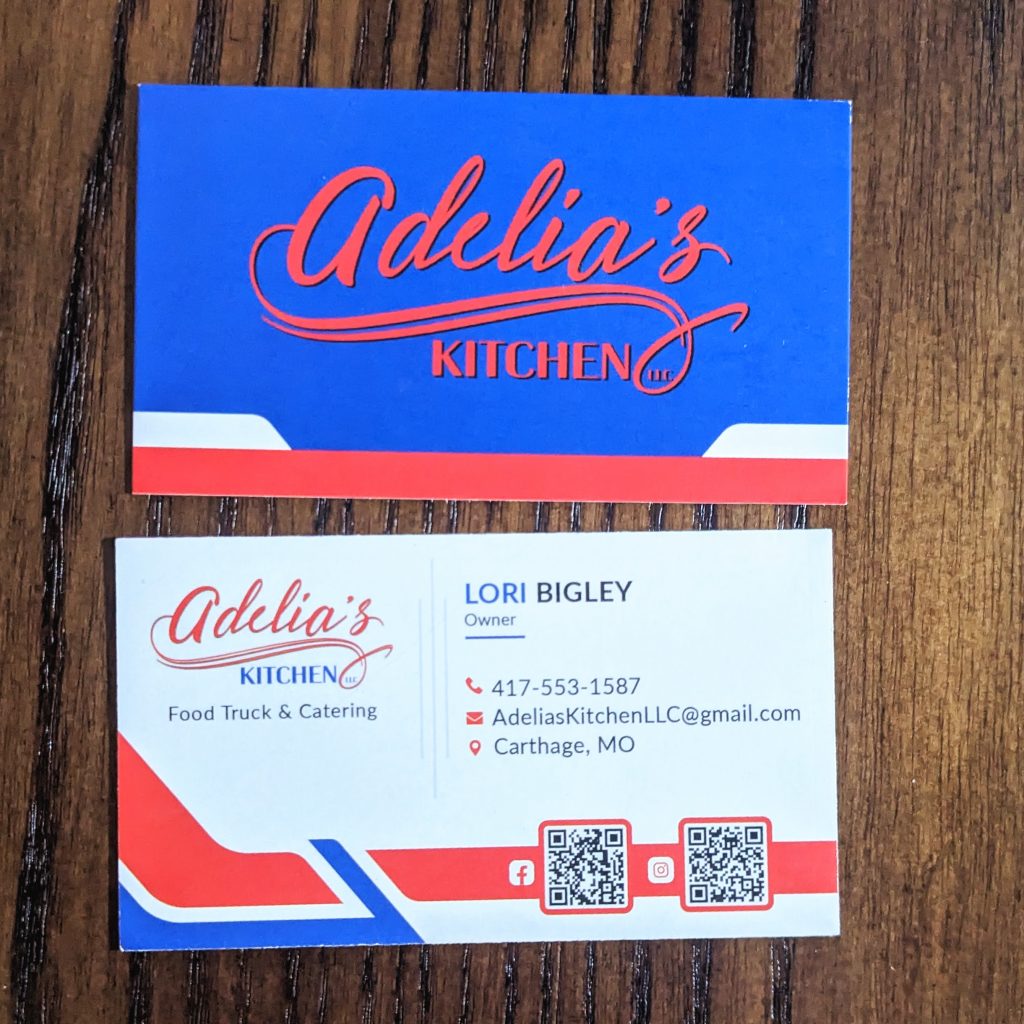 We would like to welcome our new friends at Adelia's Kitchen to our #50for1000 club with this custom 16pt business card with matte finish designed and printed by netfishes. Thank you for your business!
ABOUT OUR FRIENDS: Adelia's Kitchen is a food truck as well as catering service offering items such as but not limited to cakes, cheesecakes, sandwiches, cookies and more.
Visit them out on facebook to learn more -> https://www.facebook.com/Adelias.KitchenLLC
ABOUT THIS PROJECT: This is a sample of our 1,000 full color front & back business cards on 16pt cardstock with a matte finish designed & printed by netfishes in historic Carthage, MO.
Get this limited time offer here -> https://netfish.es/50for1000