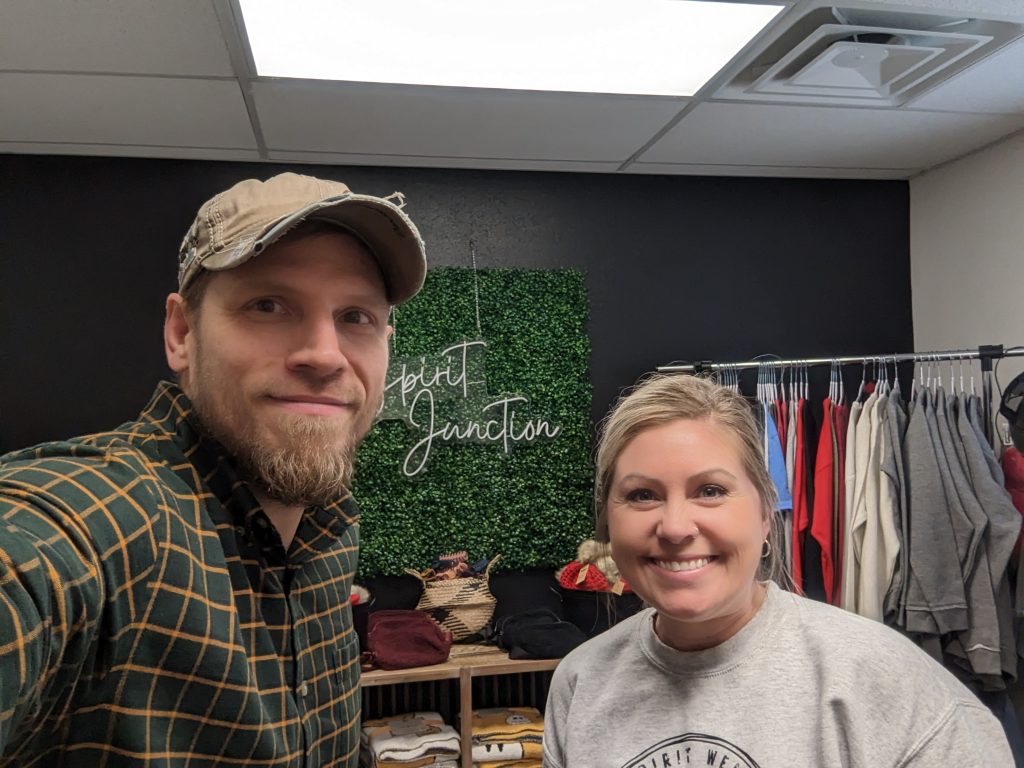 Say hello to our friend Krista Haskins, fellow entrepreneur and owner of Spirit Junction Boutique a spirit store located in Carl Junction, MO. They offer unique and great looking school spirit wear, hats, custom hat patches, game day apparel, & much more.
Krista and Spirit Junction were the winner of our 2022 Birth-Month Giveaway! This year we gave away 1,000 custom designed and printed high-quality business cards. Krista smartly chose to adapt the business card to fit her specific business needs and built it to act as an apparel tag to include the company logo on the front with the size, price, & care instructions for merchandise on the back.
We are grateful to be a part of your entrepreneurial adventure.
Support our fellow friend in business by shopping here -> https://spiritjunctionboutique.com
Visit Spirit Junction on Facebook -> https://facebook.com/SpiritJunctionCJ
#friendsofnetfishes #smallbusiness #shoplocal #entrepreneurs #carthagemo #joplinmo #417local #webbcitymo #carljunction #pittsburgks #miamiok